Experience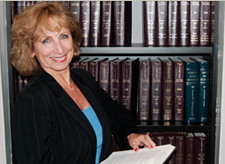 We have successfully represented individuals and families for over 33 years in consumer Chapter 7 and Chapter 13 bankruptcy, probate and guardianship.
As an attorney in Florida, I've been practicing for more than twenty years and during this time have assisted hundreds of clients with their bankruptcy, probate, and guardianship cases. We also handle simple wills, living wills and durable powers of attorney.
As a member of the National Association of Consumer Bankruptcy Attorneys, in January, 2008, Donna traveled to Washington DC to lobby US Congress to encourage them to pass legislation to allow Bankruptcy judges to modify home mortgages in Chapter 13 bankruptcies.
Donna provides pro bono legal services to eligible members of the community to afford them legal representation which they might not otherwise be able to have. Read more.
As President of the North Dade Bar Association for the term 1999-2000, Donna instituted a program for the local elementary school children in connection with the Annual Law Day Celebration. Each year, Donna would arrange with the schools to bring the students to the North Dade Courthouse where they participated in a mock trial based on "Goldilocks and the Three Bears". The students would also view actual hearings in progress, meet and talk with the judges, and receive a tour of the North Dade Justice Center.
Working with a NACBA Attorney
For over two decades, the National Association of Consumer Bankruptcy Attorneys has served as the nation's leading organization devoted to protecting the rights of consumer debtors during the bankruptcy process. In order to become a NACBA member, an attorney must demonstrate a commitment to this mission. Today, the organization consists of an elite group of 4,000 attorneys in all 50 states and Puerto Rico.
In working with a NACBA member attorney, you can be certain that you will have a highly skilled advocate on your side, one who has elected to focus his or her practice on helping consumers. NACBA members regularly attend educational forums where they strengthen their skill sets to better represent their clients and effectively navigate the complexities associated with bankruptcy laws.
In addition to ongoing training, NACBA members are part of a close-knit community of industry experts who regularly exchange ideas and best practices for effective representation of clients; imagine having over 4,000 attorneys behind your bankruptcy proceeding!

NACBA members are also on the frontlines of legislative efforts, continuously serving as the voice of consumers on Capitol Hill; recent efforts include campaigning for mortgage modification legislation which would help save hundreds of thousands of homes from foreclosure by allowing for court-supervised modification of home mortgages. As advocates for change, NACBA members are well-equipped to handle the forever changing landscape of bankruptcy law and protect the best interests of the clients they serve.
To learn more about this organization and the benefits of working with a NACBA attorney, please visit their site.